Restore the Health of Your Tooth with Root Canal Therapy
Maintaining your natural teeth when possible is always preferential to extraction and replacement. Above and beyond typical preventive care, root canal therapy is a common method of recovering the health of your tooth by removing infected tissues. Drs. Gita Rewari and Michael Koyfman can perform this procedure using gentle techniques and sedation dentistry at our Orlando, FL, practice. The team at Koyfman Dental, voted a Top Dentist by Orlando Magazine, is dedicated to caring for our patients' oral health with the most effective measures possible. For many patients, root canal therapy can save your natural tooth and prevent the need for extraction and the associated costs of restorative procedures.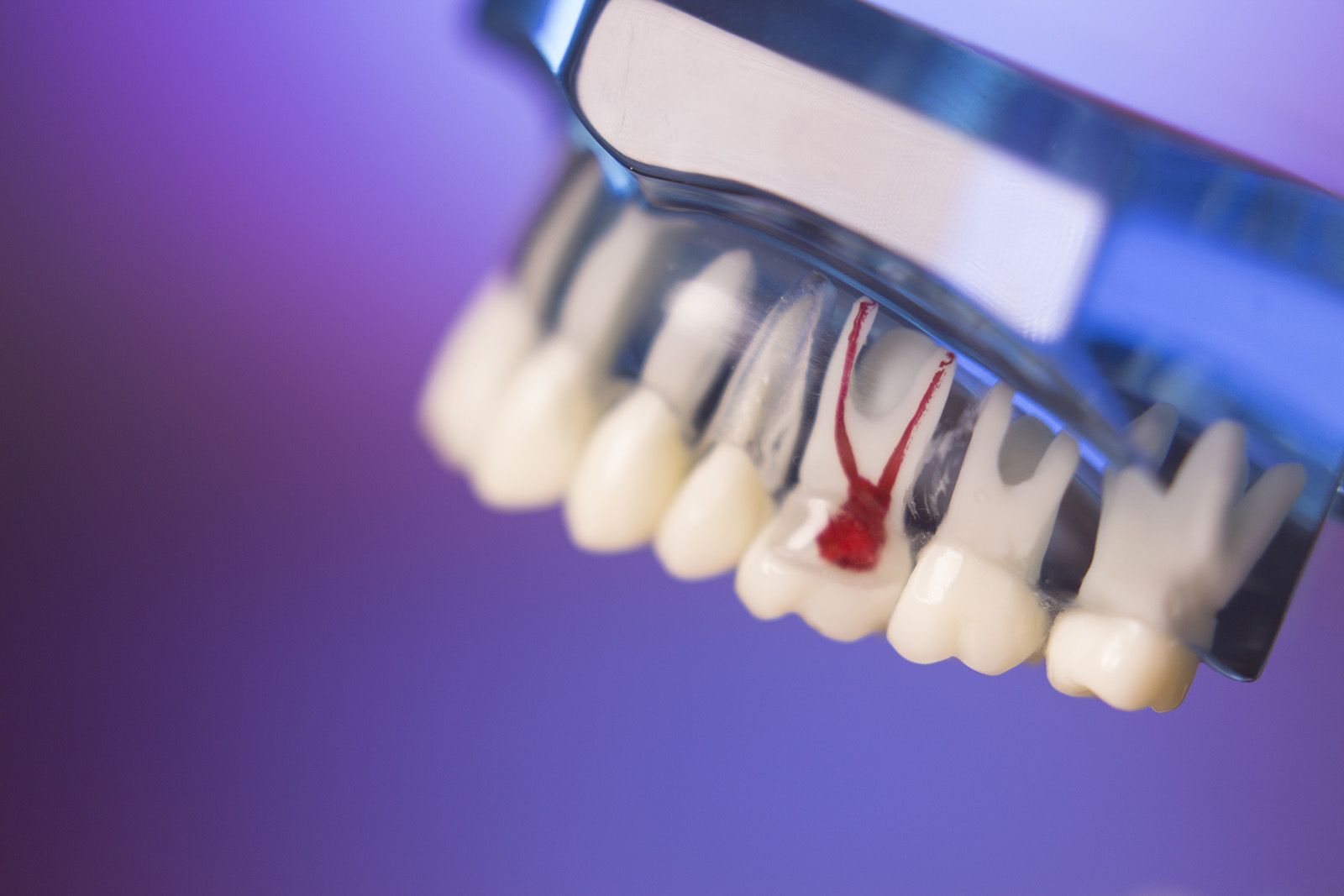 What is Root Canal Therapy?
Root canal therapy, or endodontic therapy, is a general dentistry procedure that is performed to remove decay from a tooth and the dental pulp. This treatment is a conservative alternative to extraction.
Why is Endodontic Therapy Necessary?
When the dental pulp inside the tooth becomes infected due to decay or trauma, it needs to be removed before the entire tooth structure has been compromised. If the infection is able to spread, it can not only damage the tooth beyond repair, but can also affect the surrounding hard and soft tissues.
Symptoms of a Root Canal Infection
Patients suffering from a root canal infection may experience:
Dental sensitivity to heat or cold
Discoloration of the tooth
Tenderness and swelling of the gums
Pain when chewing or applying pressure to the tooth
In some cases, however, these typical symptoms may not be present. This is one of the many reasons it is important to attend regularly scheduled cleanings and exams.
What to Expect during Root Canal Therapy
To begin, the doctor will administer local anesthesia to ensure your comfort throughout the procedure. If you suffer from dental phobia or you have a condition that prevents you from sitting for an extended period of time, we can offer other sedation options, such as nitrous oxide or oral conscious sedation. Once you are completely comfortable, your doctor will clean out the damaged portion of the tooth, moving down to the pulp chamber to remove the infected tissue. The inside of the tooth will then be prepared. Once the tooth has been fully disinfected, the root canals will be filled with gutta-percha, a rubber-like substance. A temporary filling will then be placed.
Our dentists can provide safe, effective root canal therapy to protect the structural integrity of your teeth.
In some cases, patients can have a dental crown placed on the same day as endodontic therapy. Patients who do not qualify for a same-day dental crown will need to return to our office for a second visit to receive a final restoration. It is important to mention that our dentists do not provide molar root canals; however, we can refer you to an experienced professional when necessary.
Cost of Root Canal Therapy
The cost of your root canal procedure will depend on the number of appointments and the restorative dentistry solution needed. Typically, insurance will cover root canal therapy. In the event that your insurance does not cover your procedure or covers only a portion of it, we also accept financing including in-house and third-party payment plans.
Protecting Your Teeth
If you are experiencing the symptoms commonly associated with a root canal infection, contact us online or call us today at (407) 641-2302. Our dentists can provide safe, effective root canal therapy to protect the structural integrity of your teeth.