Maintaining Your Oral Health with General Dentistry Treatments
General dentistry treatments are necessary to maintain your oral health. To meet the needs of your entire family, Koyman Dental provides treatments such as dental cleanings and exams, oral cancer screenings, root canal therapy, and pediatric dentistry. Patients at our Orlando, FL, practice benefit from the exceptional personalized care provided by Dr. Gita Rewari and Dr. Michael Koyfman that is always planned with your long-term needs in mind. As a testament to our consideration for the best interest of our patients, we have been awarded recognition as a Top Dentist by Orlando Magazine three times.
The Importance of General Dentistry
General dentistry is the cornerstone of your oral health. Through preventive treatments, our doctors can identify any concerns or potential issues as early as possible to protect your teeth and gums. By managing dental decay and infection in the earliest possible stages, we can often prevent more serious complications such as gum disease and tooth loss, which will result in more expensive restorative procedures.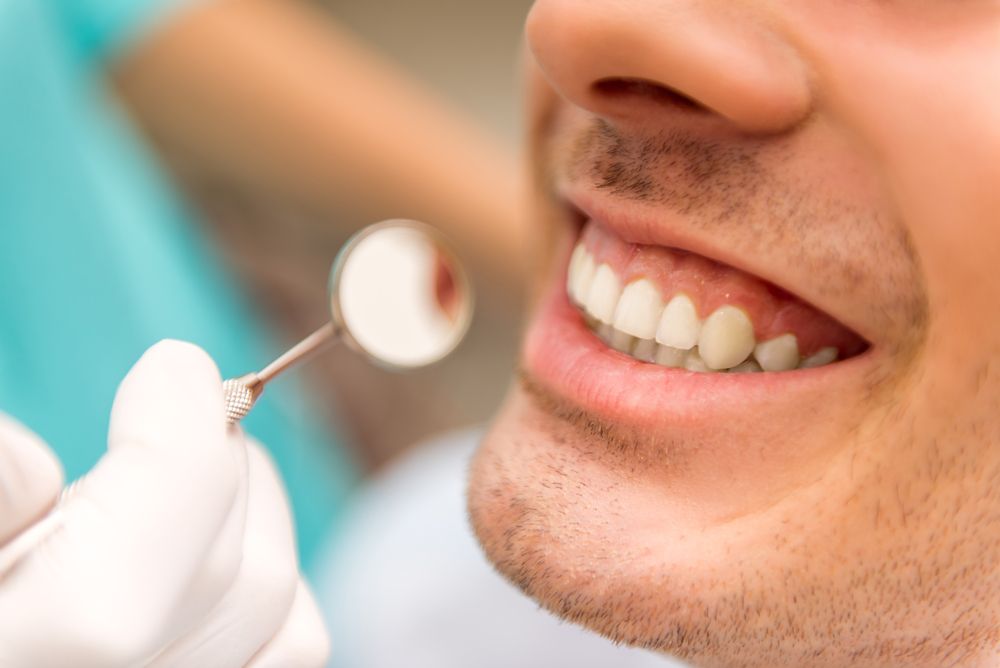 General Dentistry Care
To maintain optimal oral health, we generally recommend visiting the dentist once every six months. If you are pregnant or are otherwise predisposed to gum disease, more frequent visits may be appropriate. Our general dental care includes treatments such as:
Cleanings & Exams
Undergoing regularly scheduled cleanings and exams are of the utmost importance. X-rays will generally be taken once per year and can aid our doctors in diagnosing any potential oral health issues. During your cleaning and exam, our doctors can monitor your health and can plan the necessary restorative treatments to combat any signs of decay or damage.
Oral Cancer Screenings
Oral cancer screenings are typically provided during your cleaning and exam to search for signs of cancer or precancerous conditions or growths. Our doctors utilize VELscope® VX Enhanced Oral Assessment System. This advanced tool uses a harmless blue-spectrum light to indicate abnormal tissues. Oral cancer screenings help your doctor detect early signs of oral cancer so that it can be treated as soon as possible.
Root Canal Therapy
Removing diseased tissue can prevent the need for tooth extraction by stopping the spread of infection. Generally, root canal therapy requires multiple appointments to fully restore the health of your tooth. After root canal therapy is performed, a filling or dental crown is often needed to cover the treated area and provide additional reinforcement.
Pediatric Dentistry
Possibly the most effective means of protecting oral health is establishing a good doctor-patient relationship and solidifying proper oral hygiene regimens at an early age. As such, we provide pediatric dentistry services to care for the needs of our youngest patients. This may include fluoride treatments, dental sealants, and other procedures to protect their teeth. To help create a positive experience for children, we have a Kindle they can play games on and a treasure box with prizes they can select from at the end of their appointment.
At Koyfman Dental, we are genuinely invested in helping you care for your smile as effectively and efficiently as possible.
Addressing Dental Anxiety
Pediatric patients or patients who suffer from dental anxiety may benefit from sedation, which can help them relax during their procedure. We provide both nitrous oxide and oral conscious sedation for patients who are anxious or who suffer from medical conditions that preclude them from sitting still while receiving dental care.
Emergencies & Special Hours
In some situations, patients may require same-day care. To accommodate these needs, we try to accommodate emergency patients into our schedule during regular business hours; however, we do not allow walk-in appointments. These services are available to both new and current patients.
We understand that many of patients have demanding schedules with work and family. As such, we offer special hours before work and school as well as during lunch hours.
Caring for Your Basic Needs
At Koyfman Dental, we are genuinely invested in helping you care for your smile as effectively and efficiently as possible. Our doctors take general dentistry care seriously and consider these treatments as a high priority for each and every patient. To schedule your bi-annual cleaning and exam with Dr. Koyfman or Dr. Rewari, contact us online or call us at (407) 641-2302. You can also look over more than 1,000 patient reviews to learn what sets us apart.